Botox for Dental Professionals
Larry Gorzelnik, MD, DMD
Kristina Hapney, DMD
Karent Sierra, DDS, PA
January 13-14, 2024 – Miami, FL
July 20-21, 2024 – Miami, FL
In this two-day course, with full day lecture and full day hands-on workshop, participants will become proficient in the cosmetic and medical use of Botox. The goals for the course are to describe the various types of neuromodulators that are available with emphasis on Botox. We will concentrate on their use in facial aesthetics but we will also cover therapeutic indications for the dental practitioner including TMJ disorders, bruxism, and migraines. The cosmetic indications for Botox injections will be covered as well as the limitations of various techniques.
Often, patients may be better served with adding various cosmetic facial surgical procedures to injectable techniques for best results. Facial anatomy will be reviewed in detail as well as complications and how to avoid them. Day one will consist of the theoretical lecture and live patient demonstration, day 2 will be clinically based with a full-day workshop where doctors will practice on live patients. The course will be taught by injectable experts, including: Larry Gorzelnik MD, DMD, and Karent Sierra DMD.
All materials used
50 units of Botox
1 model patient
Faculty supervision
Daily breakfasts and lunches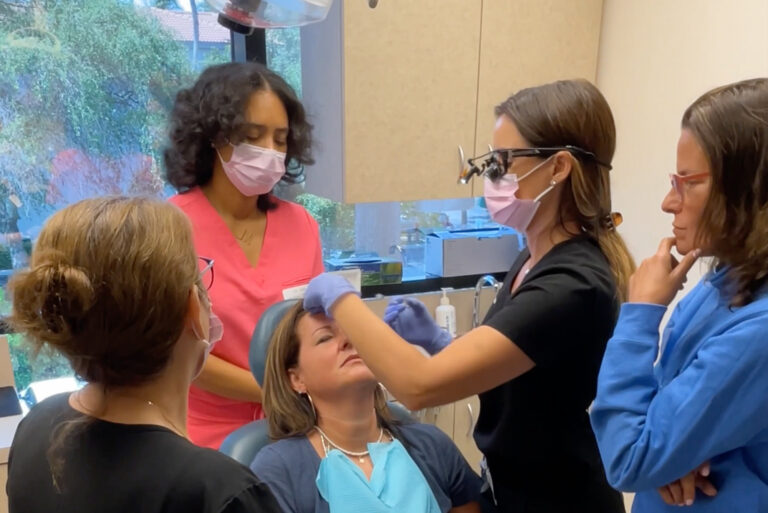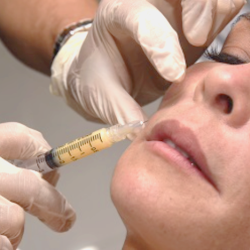 Unlock the potential of combining dermal fillers with platelet-rich plasma (PRP) to offer comprehensive facial rejuvenation in this hands-on course designed for dental professionals.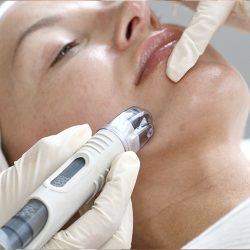 Explore the synergistic effects of microneedling with platelet-rich plasma (PRP) to provide cutting-edge facial treatments in this comprehensive course designed for dental professionals.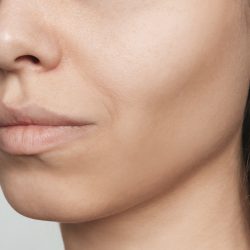 Delve into the indications, technique, and nuances of bichectomy surgery to sculpt and enhance facial aesthetics, through this targeted course created specifically for dental professionals.